Improving Healthcare Resiliency through Collaboration
Position Statement
HIRC is committed to improving the resiliency of the healthcare supply chain. This includes recognizing that we, both suppliers and providers, have the responsibility to our patients and healthcare staff, to ensuring we improve the strength of the supply chain. We know that this takes genuine Partnership, Collaboration and Transparency.
Supply chain functions have, for too long, been passive in their approach to addressing these challenges, and now is the time for leading organizations to reshape the paradigm and create a more reliable supply chain for our patients. We believe that a fragmented industry approach will not reach the necessary goal of supply resiliency, but rather exacerbate existing challenges.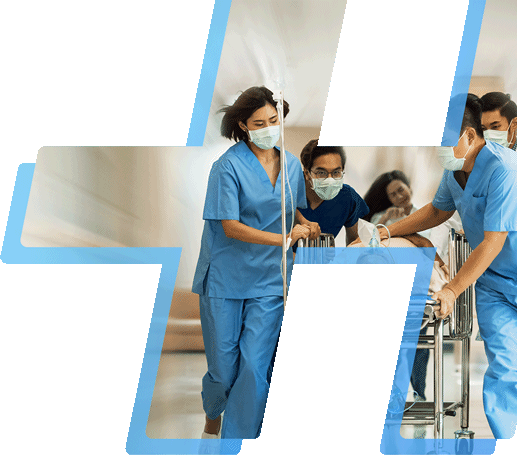 Together as Providers and Suppliers We Must
Tackle the resiliency issue collaboratively between aligned providers and suppliers
Develop predictive and preventative strategies enabled by increased transparency and communication
Engage in best practice sharing designed to solve for supply chain reliability and optimization
Align to sensible and scalable standards suitable to a one-to- many approach
Leverage technology to increase value and reduce noise for proactive monitoring and response
Reshape value proposition, commitment, and accountability to incentivize resilient practices
Establish industry standards for resiliency to enable consistency and scale
Execute upon balanced mitigation strategies inclusive of intelligent analytics and data sharing
Together as Providers and Suppliers We Expect
The needs of the patient to come first, period.
Providers and suppliers to partner in respectful collaboration, mutually working toward supply resiliency with positive intentions
Suppliers to equip providers with meaningful data allowing for transparency into the end-to-end supply Chain and enable shared visibility of critical locations
Suppliers to provide accurate resiliency information and show effort toward improvement, demonstrate reliable performance and outcomes, and share continuity strategy with customers
Providers to support collaborative suppliers on the journey to- ward an improved resiliency state and increased business continuity program maturity
Providers to reward suppliers that are transparent, resilient and who demonstrate consistent improvement through sourcing decisions
Featured Members
"Mayo Clinic has made a strategic investment in resiliency. Collaborating with HIRC is a key component to our strategy."
– Jim Francis, CSCO at Mayo Clinic
"Resiliency has fallen to the wayside in healthcare each time supply chains normalized in the past. HIRC is committed to this as our singular initiative to evolve the industry."
– Bill Selles, SVP of Corewell Health
"Resiliency matters because patient care and safety matter. HIRC's collaborative forum, where real-time information is exchanged in support of supply chain resiliency, enables this common goal of member providers and suppliers."
– Pete Bennett, SVP, Global Logistics at Cardinal Health
"Medtronic has aligned with HIRC standards because we recognize it takes the healthcare community to accomplish resiliency."
– Joe Robinson, VP, Enterprise Risk & Continuity at Medtronic
"HIRC plays a critical role in shaping resiliency standards as an industry. We are enthusiastic participants and advocates of this work to drive supply assurance."
– Molly Zmuda, VP, Spend Management at Vizient
Join Our Community
Be a part of the conversation and help set standards. Join our community of providers and suppliers working toward a more resilient supply chain.